Tech for Better. Where good ideas grow.
We teach social entrepreneurs, charities, and early start-ups how to plan and manage the process of building a digital product. So they can improve lives — one web app at a time.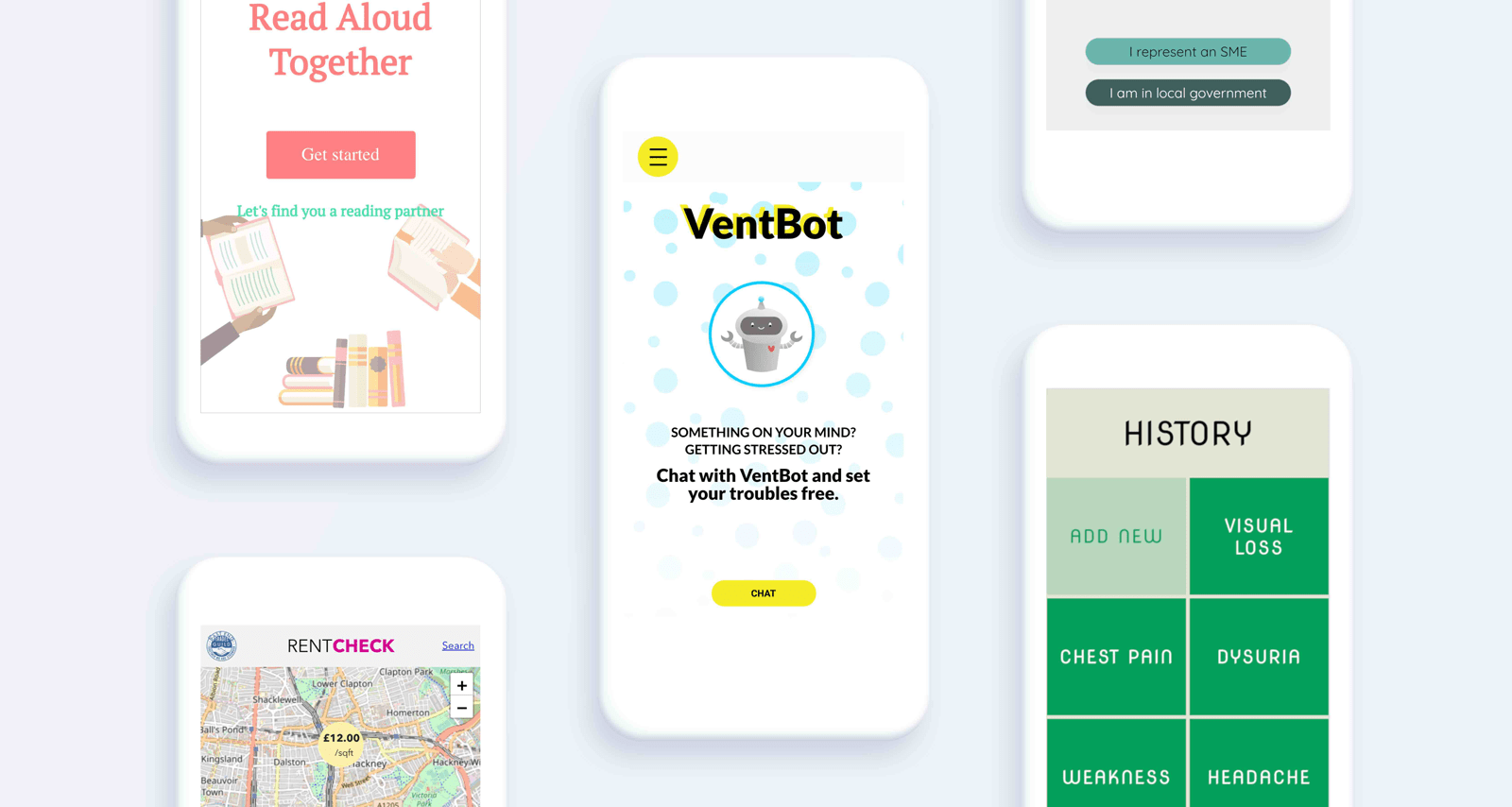 How it works
We're not like traditional accelerator or incubator programmes.
Tech for Better doesn't cost a thing.
And you don't have to be a coder. All you need is a good idea. Learn how to be an effective Product Manager through hands-on experience with web developers.
The programme is split into two parts:
Product Management Training

9-week programme, ~2 hours each week

Work with developers to understand how to become an effective product owner and manage a digital product.

Learn how to pitch your product
Conduct and analyse user research
Define the scope of your digital product
Learn to manage the web app building process
Practise sprint planning, backlog prioritisation, and sprint review

By the end of the programme, you'll be prepared to work with a product development team to build your digital product.

Design, Build, and Test

3-week programme, ~3-4 hours each week

We select a few projects from each Product Management Training programme to build into a web app.

Partner with our software developer apprentices
Put your product management training to work
Design and test a clickable prototype with our product team
Practise being a product owner as our developers code a working Minimum Viable Product

At the end of the programme, you'll present your product to local leaders in the social tech sector and alumni from Founders and Coders at the Tech for Better showcase.
Next intakes
Autumn 2022

Application close: 9th September 2022
Product Management Training: 20th September - 15th November 2022
Design, Test, Build*: 21st November - 9th December 2022

Spring 2023

Application close: 2nd January 2023
Product Management Training: 16th January - 10th March 2023
Design, Test, Build*: 13th March - 6th April 2022
* Completing the Product Management Training programme does not guarantee that you will be selected for the Design, Test, Build programme.
---
Who can join Tech for Better?
We have limited spaces in Tech for Better and, unfortunately, can't accept everyone who applies. Here's what we look for in partners:
Come with ideas.

You should have a concept that addresses a real-world problem—during the course, we'll work on finding a solution that's scalable and code-able within our timeframe.

Prioritise social good.

You don't have to be a non-profit, but your project should have a positive social impact.

Engagement is key.

Product owners should be enthusiastic, open to feedback, and able to spend four hours per week on the programme.
Hear from tech for better product owners