Generative AI Training
Government-funded training in LLM fine-tuning and scaling deep learning systems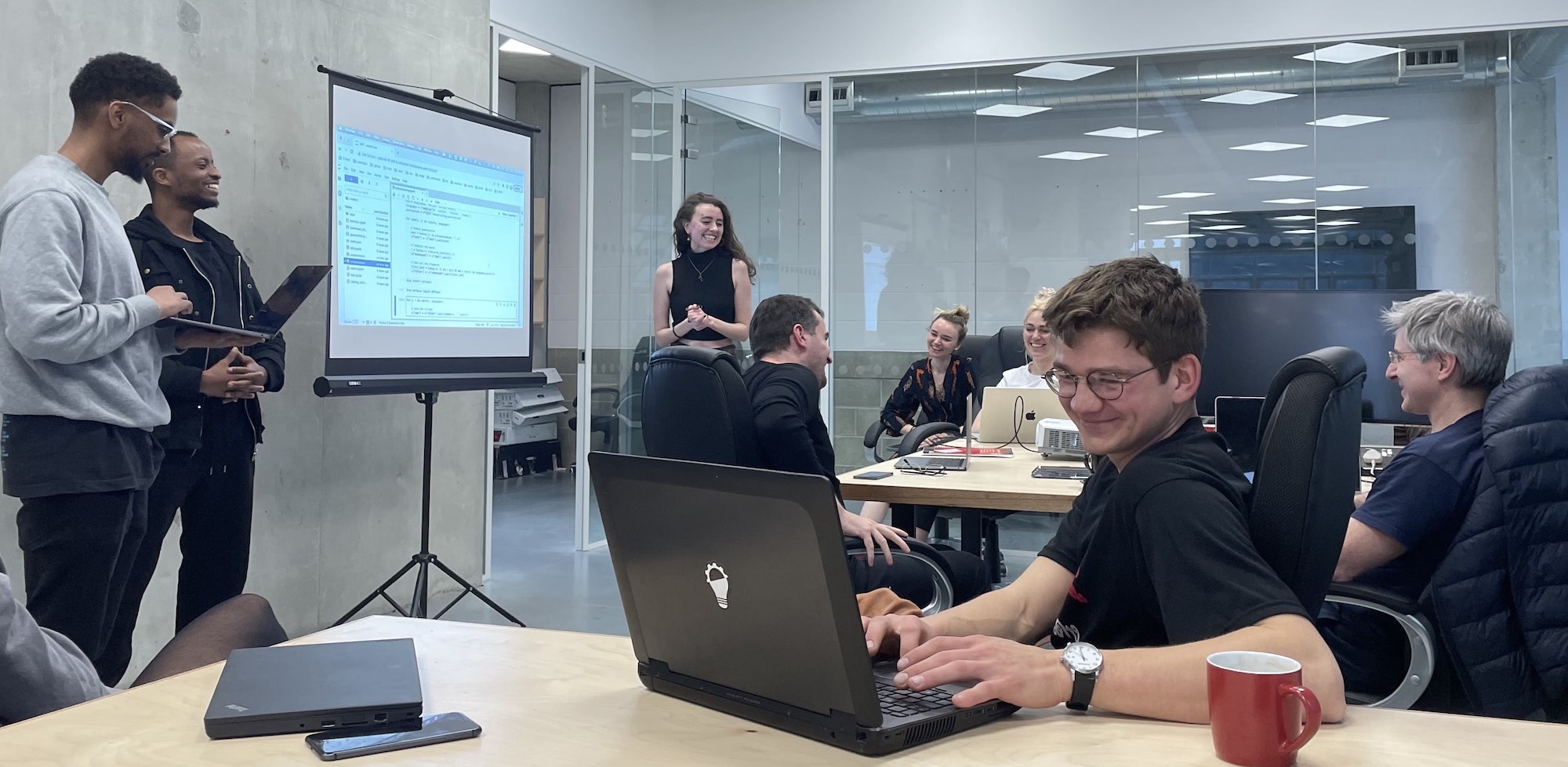 Our students are experienced software engineers and academics. We train them to fine-tune large language models and scale end-to-end deep learning systems.
Send your existing staff to us for training, or hire world-class engineers with no recruitment fees.
Our programme is led by machine learning engineers from Meta and includes talks and workshops with engineers from Deepmind and Google.
The structure of the programme consists of a 8-week intensive, followed by a year-long programme of once-weekly mentoring.
The government is paying us to train smart people in AI and our programme won't cost you anything. Our programme is a level 7 apprenticeship, leading to a postgraduate diploma in AI.
Book a call now with our AI programme lead, or email ml@foundersandcoders.com.
What employers say
Your questions answered
How to hire our students?

Many of our exceptional students are actively seeking employment, so if you are expanding your team, book a call now.

Why is the course free?

The government is keen for skilled individuals to pursue AI, so they have made this training available through the apprenticeship levy. In effect, your company has already paid for the training through apprenticeship tax, and this course is an opportunity to get value for money.

If you are a small company that doesn't pay the apprenticeship levy we can still provide our training for free.